Visitor Services Internship Program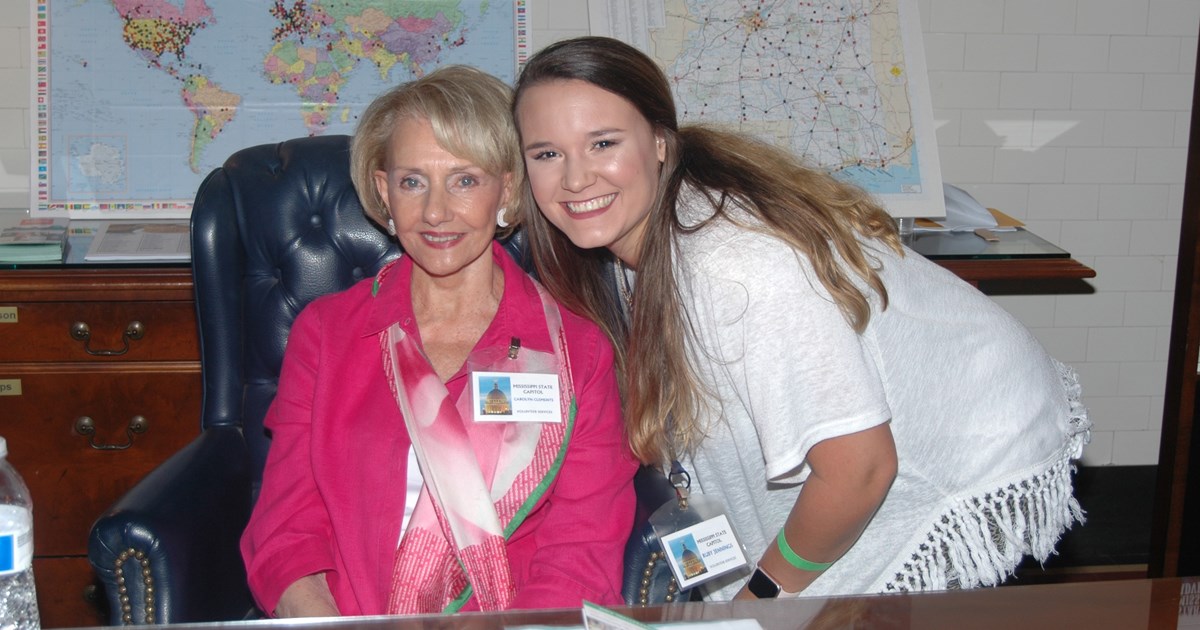 What type of experiences should a Visitor Services Intern expect?
Interns with Visitor Services at the Mississippi State Capitol work with staff and volunteers to greet visitors, conduct tours, and provide helpful information regarding the Capitol and the State of Mississippi while remaining neutral regarding politics.
Interns gain practical experience in a professional atmosphere that will relate to a number of academic goals and/or career paths, such as education, public relations, history, architecture, communications, art, hospitality management, and comparable fields.
Who can intern with Visitor Services at the Mississippi State Capitol?
Visitor Services offers non-stipend (unpaid) internships for college/university students (18+) who seek academic credit only.  Interns follow criteria set forth in the Fair Labor Standards Act for unpaid interns.
How do I apply for an internship with Visitor Services at the Mississippi State Capitol?
1.  Complete the Intern Application Form.
2. Send a resume to intern@house.ms.gov .
3.  Successfully interview with Visitor Services staff who will supervise the internship.
4.  If invited to intern by Visitor Services, complete, acquire signatures, and return the Intern Academic Credit Agreement.
5.  Sign all necessary Visitor Services paperwork and coordinate the Intern Learning Plan with
      the Sponsoring Professor and Visitor Services Supervisor.
6.  Attend a required Visitor Services Intern Orientation.
7.  Intern will then be officially placed as a Visitor Services Intern at the Mississippi State
      Capitol.
If you would like to learn more about the Mississippi State Capitol Visitor Services Internship Program, please contact Ashley Kincses, Director of Visitor Services, at akincses@house.ms.gov or 601-359-3114.